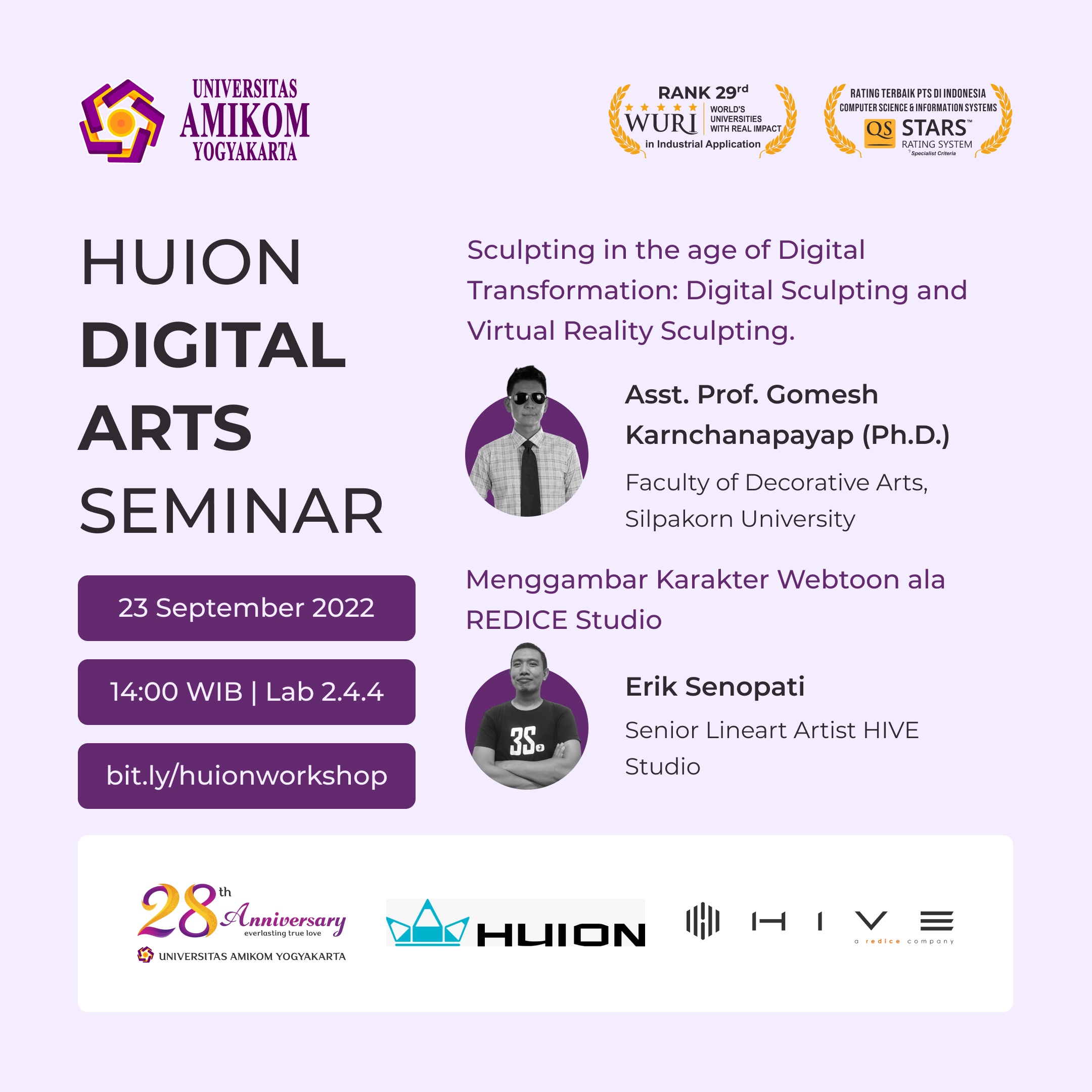 Hallooo Creative people, bagaimana nih kabarnya ?
Jangan lupa ikutan Huion Digital Arts Seminar dengan tema :
1. Sculpting in the age of Digital Transformation: Digital Sculpting and Virtual Reality Sculpting dengan narasumber yang luar biasa, yaitu :
Asst. Prof. Gomesh Karnchanapayap (Ph.D.) (Faculty of Decorative Arts, Silpakorn University)
2. Menggambar Karakter Webtoon ala REDICE Studio, dengan narasumber yang sangat inspiratif, yaitu :
Erik Senopati (Senior Lineart Artist HIVE Studio)
Seminar akan dilaksanakan pada :
Hari/Tanggal : Jumat, 23 Sep 2022
Pukul : 14:00
Lokasi : Universitas Amikom Yogyakarta
Ruang : Lab 2.4.4
Silahkan daftarkan diri anda di link dibawah ini :
http://bit.ly/huionworkshop
Jangan sampai kelewatan sobat creative!!!